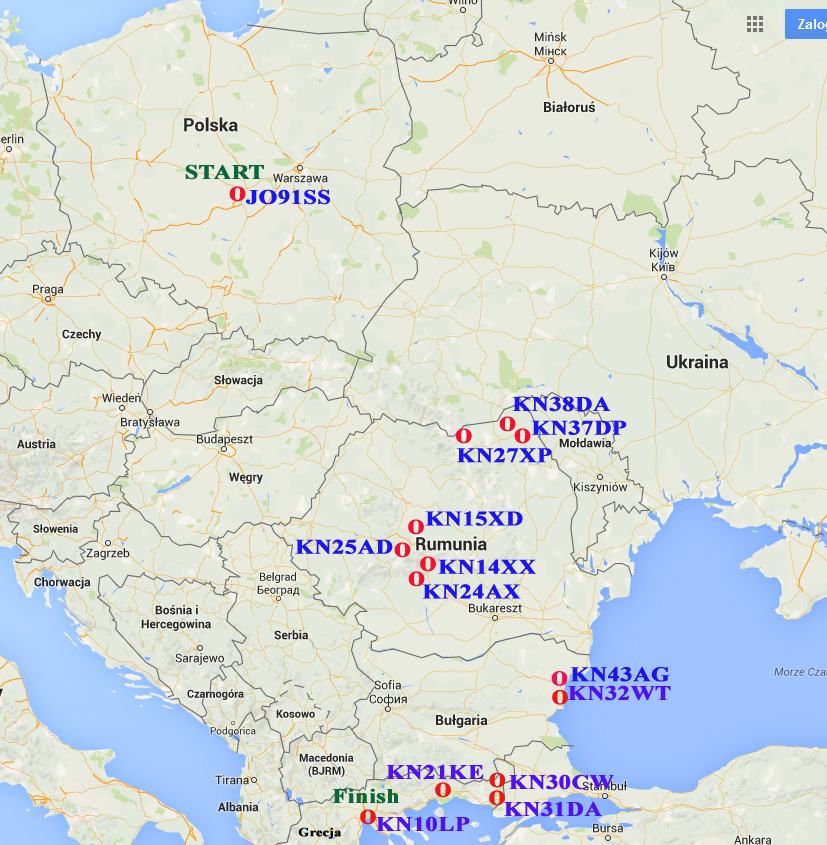 Hello fans of bands 50 and 70MHz,
Just like last year, I plan a trip to the south of Europe (YO, LZ, SV,) during the Perseids.
I can activate several sought locators.
I will operate: SSB ,CW,FSK, JT6M
This is a map and dates of my activities from particular locators.
YO/SP7VC/P:
01.08- KN37DP
02.08- KN27XP,KN38DA
03.03-KN15XD or KN25AD
04.08- KN14XX or KN24AX
05.08-KN13UN
06.08-KN22SK
LZ/SP7VC:
07.08-10.08-KN32WT
09.08- KN43AI
SV/SP7VC
10.08-12.08- KN21KE,KN31DA,KN30CW?
13.08- KN10LP
My equipment:
FT-847 , 5&5 El.Yagi 4&6m by YU7EF , 4EL.Yagi 4m+ vertical 40-10m